Xotic Xperiences Event Management Agency  Announcing Top Vacancies In UAE 2023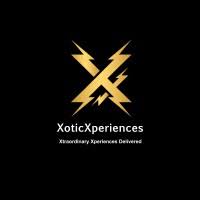 Name of the Company: Xotic Xperiences Event Management Agency
Designation: Event Coordinator
How to Apply: ** Company is looking to hire Event Coordinator
Email ID: ask@xoticxperiences.com
Phone No:+971 58 5816608
Website: https://xoticxperiences.com
Qualification: Any Degree
Eligibility Criteria: Minimum 2 years experience in related field
---
Xotic Xperiences 
Xotic Experiences is a leading global brand that organizes a large number of meetings, conferences, and events throughout the year for internal and external partners. We're looking for a highly skilled event coordinator who can help make these gatherings consistently efficient, cost-effective, and memorable. The ideal candidate will be able to evaluate and negotiate with vendors, collaborate with the legal team on drafting service contracts, and manage communications with attendees, speakers, and client stakeholders. Above all, the event coordinator must be comfortable in a leadership role that demands a creative, business-driven mindset and lasting relationships with vendors.
---
Job Description(Xotic Xperiences)
Event Coordinator
Detail-Oriented Approach(Xotic Xperiences): At our core, we are masters of details. We understand that every event, whether a corporate conference, a grand wedding, or a charity gala, requires meticulous planning and flawless execution. Our team leaves no stone unturned to ensure every element aligns seamlessly, resulting in a picture-perfect event.
Personalization(Xotic Xperiences): We believe that every event should reflect the unique style and preferences of our clients. Our event coordinators work closely with you to understand your vision, goals, and aspirations, tailoring each aspect of the event to make it truly yours.
Creativity and Innovation(Xotic Xperiences): We are passionate about pushing the boundaries of creativity and exploring innovative ideas. Our team constantly stays up-to-date with the latest trends and technologies in the event industry, infusing each event with fresh and imaginative concepts.
Vendor and Venue Management(Xotic Xperiences): Over the years, we have built strong relationships with top-notch vendors and exclusive venues across the region. Leveraging our extensive network, we secure the best resources and negotiate competitive rates on your behalf, ensuring maximum value for your investment.
Smooth Execution(Xotic Xperiences): As event coordinators, flawless execution is our mission. From managing logistics to coordinating suppliers and handling on-site operations, we strive to ensure everything runs seamlessly, leaving you and your guests to revel in the magic of the moment.
Our Services:
Corporate Events(Xotic Xperiences): From intimate corporate gatherings to large-scale conferences and product launches, we have the expertise to handle every aspect of your corporate event, impressing your audience and reinforcing your brand image.
Wedding Coordination(Xotic Xperiences): Our wedding coordinators are passionate about making your special day nothing short of magical. We work closely with you and your partner to ensure your dream wedding becomes a reality, infused with love and personalized touches.
Social Celebrations(Xotic Xperiences): Whether it's a birthday bash, an anniversary party, or a themed celebration, our team injects enthusiasm and creativity into each social event, making it an unforgettable affair for you and your guests.
Non-Profit and Charity Events(Xotic Xperiences): We are committed to supporting causes that matter. Our event coordinators collaborate with non-profit organizations to create impactful and memorable charity events that leave a lasting impression.
Festivals and Experiential Activations(Xotic Xperiences): We thrive on designing immersive and experiential festivals and activations that captivate audiences, build brand awareness, and foster meaningful connections.
---
How to Apply(Xotic Xperiences )
To apply for this position, please follow the instructions below:
Resume/CV Submission:
– Prepare an updated copy of your resume or curriculum vitae (CV)
that highlights your relevant experience, skills, and qualifications.
– Ensure that your contact information, including your full name, email
address, and phone number, is included.
– Highlight how your experience and qualifications align with the job
requirements and why you believe you are a suitable candidate.
Additional Documents:

(if required)
"Check below if the post required additional documents"
– If applicable, include any additional supporting documents such as
certifications, licenses, or transcripts that are relevant to the
position.
Application Submission:
Choose one of the following methods to submit your application:
– Email: Send an email to the mentioned email address with the
subject line. Attach your resume, and any additional
documents as separate PDF or Word files.
– Online Application Portal: Visit provided website and navigate to the
Careers or Jobs section. Follow the instructions to create an
account or log in if you already have one. Complete the online
application form and upload your resume, and any additional
documents as specified.
Application Deadline:
– Ensure that your application is submitted before the specified
deadline. Late applications may not be considered.
TO APPLY for this particular job post:
Xotic Xperiences
Send CV or Mail to: ** Company is looking to hire Event Coordinator
Contact Number: +971 58 5816608
Note: Make sure to use the contact number for sending job applications through the mentioned contact medium. Avoiding so may lead to application rejection. 
---
Related Jobs:
---
Disclaimer:
This Website is only for Service purposes. Not Related to any Consulting.
---
Related Keywords
#thendral Entertainment #Jobs Today #Job News #Vacancy #Job Opportunities #Apply Now #Apply Online #Job Openings #Top Companies #Latest Jobs #Explore Jobs #Government Jobs #Govt Jobs #Urgent Hiring #Job offers #Job Portal #career #Overseas Jobs #Abroad jobs #Jobs Abroad #career opportunity #Fresher Jobs #Overseas Recruitment #Job Post #Job Description #employment #Work from Home #Employee search #Job Search #Hiring #Required #Announces #New Job #Jobs for Experienced #Worldwide #Employee Required #Xotic Xperiences  #Event Coordinator
---
Follow Us on: