Universal Food Company Announcing Top Vacanies In Kuwait 2023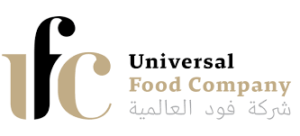 Universal Food Company is thrilled to announce the availability of top job vacancies in Kuwait for the year 2023. As a leading player in the food industry, Universal Food Company is committed to providing high-quality products and services to its customers. With a focus on innovation, sustainability, and customer satisfaction, the company offers a dynamic and rewarding work environment for professionals seeking growth and career development.
---
Name of the Company: Universal Food Company
Designation: Waiter/Waitress
Last Date to Apply: immediate
How to Apply: Universal Food Company Now Hiring Waiter / Waitress
Qualification: high school diploma; food safety training is a plus
Eligibility Criteria: Proven work experience as a Waiter or Waitress
---
Universal Food Company
Since then, UFC has worked on accomplishing its mission by introducing a selection of internationally renowed franchises to Kuwaiti Market, The franchises introduced authentic Lebanese Mediterranean Flavor, the Original taste of the American burger and the finest macaroons from France.
In addition, UFC has proudly introduced its prime line of chocolate infusion to its elite list of foods
---
Job Description (Universal Food Company)
Waiter/Waitress
Greet and show customers to their tables
Present menu and provide detailed information when asked (eg about portions, ingredients or potential food allergies)
Prepare tables by setting up linens, silverware and glasses
Inform customers about the day's specials
Offer menu recommendations upon request
Up-sell additional products when appropriate
Take accurate food and drinks orders, using a POS ordering software, order slips or by memorization
Communicate order details to the Kitchen Staff
Serve food and drink orders
Check dishes and kitchenware for cleanliness and presentation and report any problems
Arrange table settings and maintain a tidy dining area
Deliver checks and collect bill payments
Carry dirty plates, glasses and silverware to the kitchen for cleaning
Meet with restaurant staff to review daily specials, changes on the menu and service specifications for reservations (eg parties)
Follow all relevant health department regulations
Provide excellent customer service to guests
skills
Proven work experience as a Waiter or Waitress
Hands-on experience with cash register and ordering information system
Basic math skills
Attentiveness and patience for customers
Excellent presentation skills
Strong organizational and multitasking skills, with the ability to perform well in a fast-paced environment
Active listening and effective communication skills
team spirit
Flexibility to work in shifts
high school diploma; food safety training is a plus
We are currently seeking enthusiastic individuals to join our team as waiters/waitresses. If you have a passion for providing exceptional customer service and thrive in a fast-paced environment, this is the perfect opportunity for you. As a waiter/waitress, you will have the chance to work in a dynamic restaurant setting, interact with diverse customers, and contribute to creating memorable dining experiences. Previous experience in the hospitality industry is preferred but not required. If you are friendly, attentive, and enjoy working as part of a team, apply now to become a valued member of our restaurant staff.
---
How to Apply (Universal Food Company)
To apply for this position, please follow the instructions below:
Resume/CV Submission:
– Prepare an updated copy of your resume or curriculum vitae (CV)
that highlights your relevant experience, skills, and qualifications.
– Ensure that your contact information, including your full name, email
address, and phone number, is included.
– Highlight how your experience and qualifications align with the job
requirements and why you believe you are a suitable candidate.
Additional Documents:

(if required)
"Check below if the post required additional documents"
– If applicable, include any additional supporting documents such as
certifications, licenses, or transcripts that are relevant to the
position.
Application Submission:
Choose one of the following methods to submit your application:
– Email: Send an email to the mentioned email address with the
subject line. Attach your resume, and any additional
documents as separate PDF or Word files.
– Online Application Portal: Visit provided website and navigate to the
Careers or Jobs section. Follow the instructions to create an
account or log in if you already have one. Complete the online
application form and upload your resume, and any additional
documents as specified.
Application Deadline:
– Ensure that your application is submitted before the specified
deadline. Late applications may not be considered.
TO APPLY for this particular job post:
Universal Food Company
Send CV or Mail to: Universal Food Company Now Hiring Waiter / Waitress
Contact Number: 1831113
Note: Make sure to use the contact number for sending job applications through the mentioned contact medium. Avoiding so may lead to application rejection. 
---
Related Jobs:
---
Disclaimer:
This Website is only for Service purposes. Not Related to any Consulting.
---
Related Keywords
#thendral Entertainment #Jobs Today #Job News #Vacancy #Job Opportunities #Apply Now #Apply Online #Job Openings #Top Companies #Latest Jobs #Explore Jobs #Government Jobs #Govt Jobs #Urgent Hiring #Job offers #Job Portal #career #Overseas Jobs #Abroad jobs #Jobs Abroad #career opportunity #Fresher Jobs #Overseas Recruitment #Job Post #Job Description #employment #Work from Home #Employee search #Job Search #Hiring #Required #Announces #New Job #Jobs for Experienced #Worldwide #Employee Required #universal food company #Waiter/Waitress
---
Follow Us on: