Raichand Group Announcing Top vacancies In Kuwait 2023
Name of the Company: Raichand Group
Designation:Business consultant
How to Apply:   Job Opportunities Company The Raichand Group
Email ID: support@raichandgroup.com
Phone No:+91 91708 81708
Website: https://raichandgroup.com/
Qualification: Degree In business administration
Eligibility Criteria: minimum 2 years experience in sales
---
Raichand Group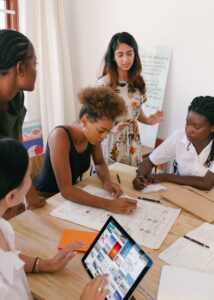 At Raichand Group, we believe that our success lies in the hands of our talented and dedicated team members. We foster a work culture that values diversity, creativity, and continuous learning. As part of our family, you will have access to ample growth opportunities, competitive compensation, and a supportive environment that encourages you to flourish both personally and professionally.
---
Job Description( Raichand Group)
Mass recruitment in Asia, Europe, Australia, New Zealand and North America regions. Share in your network.
Not providing visas or sponsorships for residents and citizens only
Profile – business consultant
Type of work – part time
Work mode – work from home
commission – 10%
Payment – monthly settlements
Requirements – Phone, laptop, internet and call packages far off Professionals who charge a commission on sales generated by developing relationships with potential clients. They generate and follow up on leads and maintain those that have already been earned. They can identify potential customers or make sure existing customers are satisfied. While they do so, they keep an eye on new opportunities as they arise.
responsible
1. "Get on sale" by using various sales methods to customers (door-to-door, cold calls, presentations, etc.)
2. Forecasting sales, developing 'out of the box' sales strategies/models, and evaluating their effectiveness
3. Evaluate clients' skills and needs and build productive long-term relationships
4. Meet personal and team sales targets
5. Research accounts and generate or follow up on sales leads
6. Attending meetings, sales events and training to keep abreast of the latest developments
7. Report and provide feedback to management using financial statistical data
8. Maintain and expand client database within vour assigned territory
skills
• Proven sales experience
• Proven track record of over-achieving targets
• Experience working on CRM
• Familiarity with various sales techniques and pipeline management
• Proficiency in using a computer
• Strong connection. Negotiation and interpersonal skills
• Self-motivation and motivation compiled
* Premium commission package available for the right candidate.
---
How to Apply( Raichand Group)
To apply for this position, please follow the instructions below:
Resume/CV Submission:
– Prepare an updated copy of your resume or curriculum vitae (CV)
that highlights your relevant experience, skills, and qualifications.
– Ensure that your contact information, including your full name, email
address, and phone number, is included.
– Highlight how your experience and qualifications align with the job
requirements and why you believe you are a suitable candidate.
Additional Documents:

(if required)
"Check below if the post required additional documents"
– If applicable, include any additional supporting documents such as
certifications, licenses, or transcripts that are relevant to the
position.
Application Submission:
Choose one of the following methods to submit your application:
– Email: Send an email to the mentioned email address with the
subject line. Attach your resume, and any additional
documents as separate PDF or Word files.
– Online Application Portal: Visit provided website and navigate to the
Careers or Jobs section. Follow the instructions to create an
account or log in if you already have one. Complete the online
application form and upload your resume, and any additional
documents as specified.
Application Deadline:
– Ensure that your application is submitted before the specified
deadline. Late applications may not be considered.
TO APPLY for this particular job post:
 Raichand Group
Send CV or Mail to:   Job Opportunities Company The Raichand Group
Contact Number: +91 91708 81708
Note: Make sure to use the contact number for sending job applications through the mentioned contact medium. Avoiding so may lead to application rejection. 
---
Related Jobs:
---
Disclaimer:
This Website is only for Service purposes. Not Related to any Consulting.
---
Related Keywords
#thendral Entertainment #Jobs Today #Job News #Vacancy #Job Opportunities #Apply Now #Apply Online #Job Openings #Top Companies #Latest Jobs #Explore Jobs #Government Jobs #Govt Jobs #Urgent Hiring #Job offers #Job Portal #career #Overseas Jobs #Abroad jobs #Jobs Abroad #career opportunity #Fresher Jobs #Overseas Recruitment #Job Post #Job Description #employment #Work from Home #Employee search #Job Search #Hiring #Required #Announces #New Job #Jobs for Experienced #Worldwide #Employee Required # Raichand Group # business consultant
---
Follow Us on: