Quttainah Medical Center Announcing Top 2 Vacancies In Kuwait 2023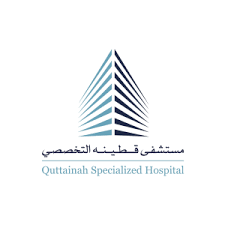 Name of the Company: Quttainah Medical Center
Designation: 
 Specialist Dermatologist
Plastic surgery
How to Apply: Quttainah Medical Center Now Hiring Plastic Surgeon & Specialist Dermatologist
Email ID: info@qmc-intl.com
Phone No: +965 1888 883
Website: https://www.qmc-intl.com
Qualification: Masters Degree In medicine Dermatologist
Eligibility Criteria: minimum experience 5 years practice is required
---
Quttainah Medical 
Quttainah Medical Center is the largest specialized cosmetic surgery center in the Middle East. Based in Shaab Al Bahri, Kuwait, it is located directly on the coast of the Arabian Gulf boasting unique and amazing seaside views. The Boutique Center has been independently designed by the owner himself and it has significantly changed the skyline of Kuwait. As soon as you enter there is a distinct originality and you will appreciate the fine details and stunning atmosphere.
---
Job Description(Quttainah Medical )
 Specialist Dermatologist
Job Description
Prescribing medication and providing aftercare advice to patients.
Arrange medical consultations with patients suffering from various types of cosmetic issues.
Communicating all the crucial parameters before a plastic surgery procedure.
Guiding patients in fast and effective recovery by suggesting appropriate medications.
doing all aesthetic medicine procedures.
skills
Masters Degree and 5 years practice is required
Plastic surgery
Job Description
Meeting with patients, taking their histories, and examining their files in order to provide them with the best surgical options.
Outlining all the risks and benefits associated with the surgery prior to the procedure.
Performing consultations with patients who suffer from birth defects, injuries, burn wounds, or those who want to enhance their physical appearance.
Preparing patients for surgical and non-surgical procedures.
Prescribing medication like painkillers, antibiotics, and providing aftercare advice to patients.
Scheduling follow-ups to remove stitches, inspect incisions, and monitor patients' recovery.
Handling various administrative duties such as updating patient records and clinic policies.
skills
Masters and 5 years of practice after is mandatory.
---
How to Apply(Quttainah Medical )
To apply for this position, please follow the instructions below:
Resume/CV Submission:
– Prepare an updated copy of your resume or curriculum vitae (CV)
that highlights your relevant experience, skills, and qualifications.
– Ensure that your contact information, including your full name, email
address, and phone number, is included.
– Highlight how your experience and qualifications align with the job
requirements and why you believe you are a suitable candidate.
Additional Documents:

(if required)
"Check below if the post required additional documents"
– If applicable, include any additional supporting documents such as
certifications, licenses, or transcripts that are relevant to the
position.
Application Submission:
Choose one of the following methods to submit your application:
– Email: Send an email to the mentioned email address with the
subject line. Attach your resume, and any additional
documents as separate PDF or Word files.
– Online Application Portal: Visit provided website and navigate to the
Careers or Jobs section. Follow the instructions to create an
account or log in if you already have one. Complete the online
application form and upload your resume, and any additional
documents as specified.
Application Deadline:
– Ensure that your application is submitted before the specified
deadline. Late applications may not be considered.
TO APPLY for this particular job post:
Quttainah Medical 
Send CV or Mail to: Quttainah Medical Center Now Hiring Plastic Surgeon & Specialist Dermatologist
Contact Number: +965 1888 883
Note: Make sure to use the contact number for sending job applications through the mentioned contact medium. Avoiding so may lead to application rejection. 
Related Jobs:
---
Disclaimer:
This Website is only for Service purposes. Not Related to any Consulting.
---
Related Keywords
#thendral Entertainment #Jobs Today #Job News #Vacancy #Job Opportunities #Apply Now #Apply Online #Job Openings #Top Companies #Latest Jobs #Explore Jobs #Government Jobs #Govt Jobs #Urgent Hiring #Job offers #Job Portal #career #Overseas Jobs #Abroad jobs #Jobs Abroad #career opportunity #Fresher Jobs #Overseas Recruitment #Job Post #Job Description #employment #Work from Home #Employee search #Job Search #Hiring #Required #Announces #New Job #Jobs for Experienced #Worldwide #Employee Required #Quttainah Medical Center
---
Follow Us on: