Palmera beauty salon Announcing Top Vacancies In Kuwait 2023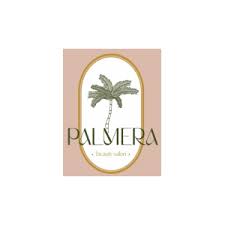 Name of the Company: Palmera beauty salon
Designation: Nail art
How to Apply:  Palmera beauty salon 
Qualification:  Certification in beautician
Eligibility Criteria:Proven experience as a Nail Technician or in a similar role
---
Palmera beauty salon
---
Job Description(Palmera beauty salon)
1.Nail Art
Job Description
Perform manicures and pedicures, including nail shaping, cuticle care, and exfoliation.
Apply nail polish, gel polish, acrylic, or other nail enhancements based on the client's preference.
Provide nail art services, including hand-drawn designs, stickers, or decorations.
Performing and maintaining nail repairs, such as filing, buffing, and applying top coats.
Ensure proper disinfection and sterilization of tools, equipment and workstations.
Educate clients about proper nail care and hygiene and recommended products to maintain healthy nails.
Stay up to date with the latest trends, technologies and products in the nail industry.
Provide exceptional customer service and address customer concerns or requests.
Maintain a clean and orderly work environment.
skills
Proven experience as a nail technician or in a similar role.
You must have an 18 visa.
In-depth knowledge of nail care techniques, products and trends.
Proficiency in performing manicures, pedicures and nail enhancements.
Strong artistic and creative skills for nail art and design.
Excellent hand-eye coordination and attention to detail.
Knowledge of health and safety regulations relating to nail care.
Good communication and interpersonal skills.
Ability to multitask and manage time effectively.
Appearance and professional demeanor.
Certification or training from an accredited nail technician program is preferred.
---
How to Apply(Palmera beauty salon)
To apply for this position, please follow the instructions below:
Resume/CV Submission:
– Prepare an updated copy of your resume or curriculum vitae (CV)
that highlights your relevant experience, skills, and qualifications.
– Ensure that your contact information, including your full name, email
address, and phone number, is included.
– Highlight how your experience and qualifications align with the job
requirements and why you believe you are a suitable candidate.
Additional Documents:

(if required)
"Check below if the post required additional documents"
– If applicable, include any additional supporting documents such as
certifications, licenses, or transcripts that are relevant to the
position.
Application Submission:
Choose one of the following methods to submit your application:
– Email: Send an email to the mentioned email address with the
subject line. Attach your resume, and any additional
documents as separate PDF or Word files.
– Online Application Portal: Visit provided website and navigate to the
Careers or Jobs section. Follow the instructions to create an
account or log in if you already have one. Complete the online
application form and upload your resume, and any additional
documents as specified.
Application Deadline:
– Ensure that your application is submitted before the specified
deadline. Late applications may not be considered.
TO APPLY for this particular job post:
Palmera beauty salon
Send CV or Mail to:  Palmera beauty salon 
Note: Make sure to use the contact number for sending job applications through the mentioned contact medium. Avoiding so may lead to application rejection. 
---
Related Jobs:
---
Disclaimer:
This Website is only for Service purposes. Not Related to any Consulting.
---
Related Keywords
#thendral Entertainment #Jobs Today #Job News #Vacancy #Job Opportunities #Apply Now #Apply Online #Job Openings #Top Companies #Latest Jobs #Explore Jobs #Government Jobs #Govt Jobs #Urgent Hiring #Job offers #Job Portal #career #Overseas Jobs #Abroad jobs #Jobs Abroad #career opportunity #Fresher Jobs #Overseas Recruitment #Job Post #Job Description #employment #Work from Home #Employee search #Job Search #Hiring #Required #Announces #New Job #Jobs for Experienced #Worldwide #Employee Required#Palmera beauty salon 
---
Follow Us on: