Osphere Group Announcing Top Vacancies In UAE 2023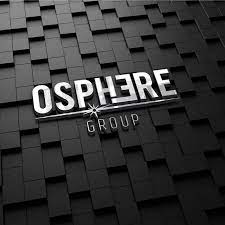 Osphere Group is thrilled to announce a range of top vacancies available in the UAE for the year 2023. As a prominent and rapidly expanding company, we are committed to attracting exceptional talent to join our team and contribute to our continued success.
---
Name of the Company: Osphere Group
Designation: Sales Consultant
How to Apply: ** The Company is looking to hire a Sales Consultant 
Email ID:  hello@ospheregroup.com
Phone No: +971 58 588 1003
Website: https://www.ospheregroup.com
Qualification:  Degree in Finance
Eligibility Criteria: Minimum 3 years Experience in related field
---
Osphere Group
Osphere Group, founded in the year 2010 by Mr. Pankaj Singh, is a leading provider of corporate, education, and retail services. With multiple divisions, including Osphere Digital, Osphere Media, Osphere Solutions, Service Plix, Osphere Academy, and Singhster, we're committed to providing innovative solutions to meet the evolving needs of our clients and customers. From cutting-edge digital solutions to immersive learning experiences and personalized retail experiences, we're dedicated to helping our clients and customers succeed in their respective industries.
---
Job Description(Osphere Group)
Sales Consultant
Job description
Osphere Group is seeking talented Sales Consultants to join our team in the UAE for the year 2023. If you have a passion for sales, a drive for success, and a desire to work with a dynamic and growing organization, this opportunity is for you.
As a Sales Consultant, you will be responsible for building and maintaining strong relationships with clients, identifying their needs, and providing tailored solutions to meet their requirements. Your exceptional communication and negotiation skills will be instrumental in closing deals and achieving sales targets.
To excel in this role, you should have a proven track record of sales success, preferably in a similar industry. Your ability to understand market trends, identify potential leads, and effectively communicate the value proposition of our products or services will be crucial.
Collaboration is key, as you'll work closely with internal teams to ensure a seamless experience for our clients. You'll also have the opportunity to continuously develop your sales skills and product knowledge through ongoing training and professional growth opportunities.
If you are a motivated and results-driven individual with a passion for sales, join Osphere Group and be part of our success story. Apply now to be considered for the Sales Consultant position in UAE 2023.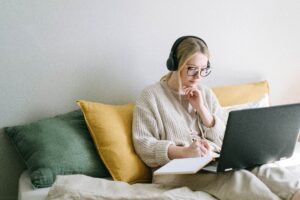 As a Sales Consultant at Osphere Group, you will play a vital role in driving sales growth and building strong relationships with clients. Here are the key responsibilities associated with this position:
Client Relationship Management: Build and maintain strong relationships with existing and potential clients, understanding their needs and providing personalized solutions to meet their requirements.
Sales Generation: Proactively identify and pursue new sales opportunities, leveraging market research, industry knowledge, and networking to expand the client base and achieve sales targets.
Product Knowledge: Develop a deep understanding of the company's products or services, staying up-to-date with industry trends, features, and benefits, and effectively communicate their value proposition to clients.
Consultative Selling: Conduct thorough needs assessments, actively listen to clients, and offer tailored solutions that address their specific challenges or goals, demonstrating the value of our offerings.
Proposal Development: Prepare compelling sales proposals, presentations, and quotations that align with client needs and effectively communicate the benefits and competitive advantages of our products or services.
Negotiation and Closing: Engage in effective negotiation strategies, handle objections, and work towards mutually beneficial agreements to close sales deals successfully.
Sales Pipeline Management: Maintain accurate and up-to-date records of client interactions, sales activities, and opportunities in the sales CRM system, managing the sales pipeline and prioritizing leads accordingly.
Collaboration and Teamwork: Collaborate with internal teams, including marketing, operations, and customer service, to ensure a seamless customer experience, address client inquiries, and deliver on commitments.
Market and Competitive Analysis: Stay informed about industry trends, competitor activities, and market dynamics, providing insights and recommendations to enhance the company's sales strategies and positioning.
Sales Reporting: Generate regular sales reports, including sales forecasts, revenue projections, and activity updates, to monitor performance, track progress towards goals, and provide insights to management.
Professional Development: Continuously enhance sales skills, product knowledge, and industry expertise through training, workshops, and self-directed learning to stay ahead in a dynamic sales environment.
---
How to Apply(Osphere Group)
To apply for this position, please follow the instructions below:
Resume/CV Submission:
– Prepare an updated copy of your resume or curriculum vitae (CV)
that highlights your relevant experience, skills, and qualifications.
– Ensure that your contact information, including your full name, email
address, and phone number, is included.
– Highlight how your experience and qualifications align with the job
requirements and why you believe you are a suitable candidate.
Additional Documents:

(if required)
"Check below if the post required additional documents"
– If applicable, include any additional supporting documents such as
certifications, licenses, or transcripts that are relevant to the
position.
Application Submission:
Choose one of the following methods to submit your application:
– Email: Send an email to the mentioned email address with the
subject line. Attach your resume, and any additional
documents as separate PDF or Word files.
– Online Application Portal: Visit provided website and navigate to the
Careers or Jobs section. Follow the instructions to create an
account or log in if you already have one. Complete the online
application form and upload your resume, and any additional
documents as specified.
Application Deadline:
– Ensure that your application is submitted before the specified
deadline. Late applications may not be considered.
TO APPLY for this particular job post:
Osphere Group
Send CV or Mail to: ** The Company is looking to hire a Sales Consultant 
Contact Number: +971 58 588 1003
Note: Make sure to use the contact number for sending job applications through the mentioned contact medium. Avoiding so may lead to application rejection. 
---
Related Jobs:
---
Disclaimer:
This Website is only for Service purposes. Not Related to any Consulting.
---
Related Keywords
#thendral Entertainment #Jobs Today #Job News #Vacancy #Job Opportunities #Apply Now #Apply Online #Job Openings #Top Companies #Latest Jobs #Explore Jobs #Government Jobs #Govt Jobs #Urgent Hiring #Job offers #Job Portal #career #Overseas Jobs #Abroad jobs #Jobs Abroad #career opportunity #Fresher Jobs #Overseas Recruitment #Job Post #Job Description #employment #Work from Home #Employee search #Job Search #Hiring #Required #Announces #New Job #Jobs for Experienced #Worldwide #Employee Required #Osphere Group #Sales Consultant
---
Follow Us on: