Mishmash kuwait Announcing Top vacancies in Kuwait 2023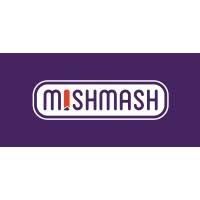 Name of the Company: Mishmash kuwait
Designation: Senior Marketing Executive
How to Apply: Mishmash Kuwait job opportunities 
Phone No:+965 1800 456
Website: https://www.ordermishmash.com
Qualification: Degree in Business administration
Eligibility Criteria:minimum 5 year experience in related field
---
Mishmash 
With Mishmash, the experience is just as important as the food, both of which are phenomenal. Mishmash stands for the beautiful array of various foods and cuisines. We thrive on the ability to create a composition of a unique experience, one that allows our customers to experiment with the exceptional collaboration and mixture of different foods. The entire journey you take with us is out of this world. A one of a kind food experience where you can mix, match, and munch."
---
Job Description(Mishmash )
1.Senior Marketing Executive
Direct our marketing team in planning, developing and implementing marketing strategies that help improve the customer base
Set goals, monitor KPIs, send data reports and perform A/B tests to ensure consistent performance of campaigns
Establish regular work flows to ensure timely delivery of marketing services
Review business reports, conduct surveys, and optimize campaigns at the highest level with a targeted approach
Oversee the implementation of promotional campaigns on our social media platforms (Facebook, Twitter, Instagram, etc.).
Identifying and recommending revenue growth opportunities by conducting market research and evaluating trends
Provide necessary feedback to the marketing team on key observations after analyzing campaign reports, advertising budgets, etc
---
How to Apply(Mishmash )
To apply for this position, please follow the instructions below:
Resume/CV Submission:
– Prepare an updated copy of your resume or curriculum vitae (CV)
that highlights your relevant experience, skills, and qualifications.
– Ensure that your contact information, including your full name, email
address, and phone number, is included.
– Highlight how your experience and qualifications align with the job
requirements and why you believe you are a suitable candidate.
Additional Documents:

(if required)
"Check below if the post required additional documents"
– If applicable, include any additional supporting documents such as
certifications, licenses, or transcripts that are relevant to the
position.
Application Submission:
Choose one of the following methods to submit your application:
– Email: Send an email to the mentioned email address with the
subject line. Attach your resume, and any additional
documents as separate PDF or Word files.
– Online Application Portal: Visit provided website and navigate to the
Careers or Jobs section. Follow the instructions to create an
account or log in if you already have one. Complete the online
application form and upload your resume, and any additional
documents as specified.
Application Deadline:
– Ensure that your application is submitted before the specified
deadline. Late applications may not be considered.
TO APPLY for this particular job post:
Mishmash 
Send CV or Mail to: Mishmash Kuwait job opportunities 
Contact Number: +965 1800 456
Note: Make sure to use the contact number for sending job applications through the mentioned contact medium. Avoiding so may lead to application rejection. 
---
Related Jobs:
---
Disclaimer:
This Website is only for Service purposes. Not Related to any Consulting.
---
Related Keywords
#thendral Entertainment #Jobs Today #Job News #Vacancy #Job Opportunities #Apply Now #Apply Online #Job Openings #Top Companies #Latest Jobs #Explore Jobs #Government Jobs #Govt Jobs #Urgent Hiring #Job offers #Job Portal #career #Overseas Jobs #Abroad jobs #Jobs Abroad #career opportunity #Fresher Jobs #Overseas Recruitment #Job Post #Job Description #employment #Work from Home #Employee search #Job Search #Hiring #Required #Announces #New Job #Jobs for Experienced #Worldwide #Employee Required #Mishmash  #Senior Marketing Executive
---
Follow Us on: