Ikea Hiring Learning & Development Specialist Now in Qatar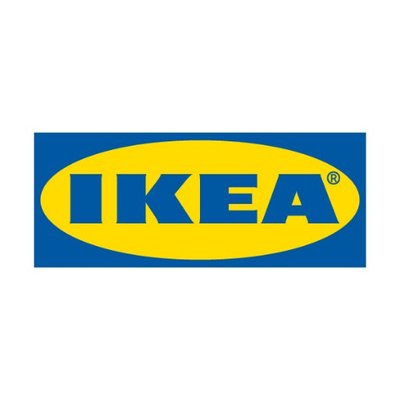 Qatar Jobs Today: (ikea) Company hiring (Learning & Development Specialist | Retail | IKEA Qatar )in Qatar. Learn the details and how to apply through the following advertisement.
---
The required jobs in the company (ikea) and their details:
Job title (Learning & Development Specialist | Retail | IKEA Qatar )
Job description
Overview of the roleTo lead and support learning programs and development strategies for the business through effective coordination with the Country Training Manager and HR Business Partners. Focus on the development and maintenance of the IKEA training plan and individual development plans to secure business competency.
What you will do
Training programs
The job holder is responsible for facilitating all orientation programs for new co-workers and HR specific updates.
Lead the learning and development process in the store by working in a proactive way.
Responsible for maintaining their knowledge on current training initiatives and trends via external networking (Inter-IKEA Systems BV) and the Al-Futtaim Training Centre.
Train, develop, coach and mentor all co-workers in accordance with the IKEA culture.
People Management & Development
The job holder will be responsible for the management and development of the team ensuring that all are adequately competent and motivated.
---
Talent Development 
The job holder is responsible for the support and coordination of all management and co-worker development plans.
Support Line Managers in executing development training for identified succession candidates.
Deliver localized training initiatives to support the store team.
Administration
The job holder is responsible for maintaining all administrative records relating to employee training (Training Matrix) and will control all administration related to training for the store.
Support the enrolment process for all IKEA Business College training.
Required skills to be successful
Effective Communication
Strategic Planning,
Organizational Skills,
interpersonal Skills,
Analytical Skills
Leadership skills
What equips you for the role
3 to 5 years in a similar role.
Qualification
About Al-Futtaim Retail
Al-Futtaim Retail has established itself as one of the leaders in retail across the Middle East, Africa & Asia over the past 30 years. We have developed partnerships with some of the biggest and most respected Brands in the world including IKEA, ACE and Toys R Us in the Middle East and the Inditex Group of Brands (Zara, Mango, Bershka and P&B) across Asia.
We are also one of the largest Global Partners of Marks and Spencer's in both regions with over 75 stores offering both fashion & food options.
Most recently we have been responsible for bringing brands to the Middle East for the first time with the exciting launches of Watsons and B&Q and we aim to continue to be agile and adaptive to our markets with new launches and further development.
For this to be possible, we aim to recruit the best talent from all backgrounds who will continue to challenge and develop our diverse workforce, which includes over 100 nationalities across 12 countries. Join us today and make a difference…
---
How to apply for jobs
To apply for previous jobs, you can follow these steps:
To go to the submission page. ( Ikea Company is looking to hire Learning & Development )
Click on a job title to view details.
Please click the Easy Apply button at the top of the page.
Enter the required information in the pop-up screens.
Click Review to review the form.

---

Disclaimer: This Website is only for Service purposes. Not Related to any Consulting

---