Gulf Cryo  Announcing Top vacancies In kuwait 2023
Name of the Company: Gulf Cryo
Designation: Junior accountant
How to Apply:  Gulf Cryo job opportunities 
Email ID:  infoKuwait@gulfcryo.com
Phone No: +965 2 326 2384
Website: https://www.gulfcryo.com
Qualification: Degree in Accounting or related finance field preferred, with MBA in Finance or CPA
Eligibility Criteria:  minimum 3years experience in related field
---
Gulf Cryo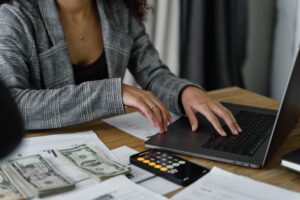 As a world class industrial gas company, Gulf Cryo will continue building on family principles and core values to ensure operating excellence and distinctive market leadership across our region
---
Job Description(Gulf Cryo)
Job Description
The primary purpose of the AR Accountant job will be to maintain and control AR accounts and accounting transactions in accordance with IFRS standards for the business unit and provide assistance to the Collections Manager in quarterly forecasting, annual budget, monthly management reports and quarterly audits.
Perform the daily processing of account transactions to ensure that the company's AR records are maintained in an efficient, up-to-date and accurate manner
Assist the Collections Team Leader with monthly and year-end operations including budget review and analysis
Process and record AR transactions and ensure all invoices are sent accurately and in accordance with financial policies and procedures
Manage the processing of cash receipts and record revenue and receivables and work closely with the team to ensure revenue and receivables match Salesforce data at any given time
Prepare and analyze monthly budget/forecasts for actual variance reports
Responsible for ensuring that the monthly close of 3 calendar days is completed for all AR related units
Maintain regular monthly customer and supplier budget reconciliation and issue customer reconciliations statements
Assist in the preparation of financial reports such as financial statements, budget performance and interim financial reports
Invoicing processing and debit notes for invoice or re-invoice for any modification of restocking fees, currency issues, transfer of commissions/fees and collaborative salary to our agent, correction of original invoice, transfer of goods between clients
Post all cash receipts, discounts, allowances, price difference, returns and other returns to customer accounts in a timely and accurate manner. The expectation is that postings will happen on the same or next day
Maintain comprehensive and well-organized accounts receivable client files by scanning documents into DOS, sorting and filing by client
Protecting the environment, working on clean foundations, and achieving sustainable development
Adhere to company policies and procedures at all times
skills
qualifications
Degree in Accounting or related finance field preferred, with MBA in Finance or CPA
---
How to Apply(Gulf Cryo)
To apply for this position, please follow the instructions below:
Resume/CV Submission:
– Prepare an updated copy of your resume or curriculum vitae (CV)
that highlights your relevant experience, skills, and qualifications.
– Ensure that your contact information, including your full name, email
address, and phone number, is included.
– Highlight how your experience and qualifications align with the job
requirements and why you believe you are a suitable candidate.
Additional Documents:

(if required)
"Check below if the post required additional documents"
– If applicable, include any additional supporting documents such as
certifications, licenses, or transcripts that are relevant to the
position.
Application Submission:
Choose one of the following methods to submit your application:
– Email: Send an email to the mentioned email address with the
subject line. Attach your resume, and any additional
documents as separate PDF or Word files.
– Online Application Portal: Visit provided website and navigate to the
Careers or Jobs section. Follow the instructions to create an
account or log in if you already have one. Complete the online
application form and upload your resume, and any additional
documents as specified.
Application Deadline:
– Ensure that your application is submitted before the specified
deadline. Late applications may not be considered.
TO APPLY for this particular job post:
Gulf Cryo
Send CV or Mail to:  Gulf Cryo job opportunities 
Contact Number: +965 2 326 2384
Note: Make sure to use the contact number for sending job applications through the mentioned contact medium. Avoiding so may lead to application rejection. 
---
Related Jobs:
---
Disclaimer:
This Website is only for Service purposes. Not Related to any Consulting.
---
Related Keywords
#thendral Entertainment #Jobs Today #Job News #Vacancy #Job Opportunities #Apply Now #Apply Online #Job Openings #Top Companies #Latest Jobs #Explore Jobs #Government Jobs #Govt Jobs #Urgent Hiring #Job offers #Job Portal #career #Overseas Jobs #Abroad jobs #Jobs Abroad #career opportunity #Fresher Jobs #Overseas Recruitment #Job Post #Job Description #employment #Work from Home #Employee search #Job Search #Hiring #Required #Announces #New Job #Jobs for Experienced #Worldwide #Employee Required #Gulf Cryo #Junior accountant
---
Follow Us on: