Egis Announcing Top 4 Vacanies In Kuwait 2023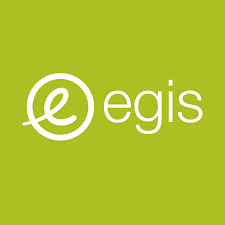 Kuwait, a thriving country in the Middle East, offers a wide range of career prospects for professionals seeking growth and development. As we delve into the year 2023, several prominent vacancies have emerged in various industries. This article highlights the top four job opportunities in Kuwait, providing insight into each position's key requirements and potential benefits.
---
Name of the Company: Egis
Designation:
 Senior Accountant M/F

 Senior Project Manager (Design) M/F
Senior Commercial Manager M/F
Logistics Manager M/F
Last Date to Apply:  Depends upon hiring
How to Apply: Egis Announcing the availability of 4 vacant jobs in the State of Kuwait
Email ID: Egis Announcing the availability of 4 vacant jobs in the State of Kuwait
Phone No:+33 (0)1 39 41 40 00
Qualification: check below
Eligibility Criteria: check below
---
Egis
Egis is a leading global consulting, construction engineering and operating firm. We work side by side with clients to build a more balanced, sustainable and resilient world.
---
Job Description (Egis)
Senior Accountant M/F (Egis)
Business Line specific context
Job Summary: Senior Accountant Bahrain/Kuwait
The senior accountants prepare financial reports, perform research and analysis, maintain the general ledger, perform account reconciliations, assist with audit preparations, and carry out other accounting duties as may be required. The Senior accountant supervise, track and evaluate day-to-day activities in respect of the group policy and as per the local regulations. He is the financial local referent by developing and deploying the internal software systems (DEAL) for collecting, analyzing, verifying and reporting information. He will work closely with the Country director. He or She reports to the Financial Director ME.
Senior Project Manager (Design) M/F (Egis)
Job Description
General Description
Management of Project objectives and goals for the Delivery Areas amongst other things to ensure that targets are being met and progress is being delivered for Authority managed Projects
Responsible for the Project Management of Projects and Programme(s) of
Works within various Department Portfolios
Responsible for the management and delivery of all project technical, commercial, project controls (including programme, planning, HSE, quality, risk, systems compliance) and other required disciplines necessary to ensure Authority goals are met
Ensure, review and where necessary draft recommendations or other documentation in processing requests for variation, addendum, extension of time, etc. in accordance with Authority policies and guidelines
Provide support to the Area Delivery Managers where required
Provide regular progress reports and elevate issues on behalf of the Authority
Provide progress reports as and when required
Senior Commercial Manager M/F (Egis)
Main Responsibilities
 Ensure and review contract management and administration compliance related to Projects
 Ensure and review Programme and Project related financial management related issues
 Initiate and conduct meetings as required with Supply Chain in relation to
Project(s) related commercial and contract management matters
 Ensure and review recommendations when requests for variation, addendum, extension of time, claims etc. are being processed, ensuring that they are in accordance with the Authority's relevant policies and procedures
 Familiar with financial information and is aware of financial impacts on bids/contracts/projects
Logistics Manager M/F (Egis)
Skills and Competencies :
Minimum of 10 years post graduate experience with experience in major infrastructure projects or programm preference will be given to roads, aviation, structures or rail related experience
A track record of delivery within a construction management or logistics function (over the past 3 years) that has led to performance improvement e.g. cost reduction, process/service enhancements, innovation, winning work etc.
Personal commitment to promoting a sustainable approach to logistic procurement and supply chain development
Excellent communication skills that build empathy and support, engage with individuals at all levels, influence, promote
Intellectual capacity to deal with complex logistics issues, and to implement logistics and supply chain vision, strategy and priorities. A driver of performance improvement
IT skills (e.g. PowerPoint, Visio, Word, Excel)
An inspirational manager that can get the best out of individuals and teams.
Can build consensus, work in a matrix structure, deliver performance and outcomes, and drive the professional and personal development of team
---
How to Apply(Egis)
To apply for this position, please follow the instructions below:
Resume/CV Submission:
– Prepare an updated copy of your resume or curriculum vitae (CV)
that highlights your relevant experience, skills, and qualifications.
– Ensure that your contact information, including your full name, email
address, and phone number, is included.
– Highlight how your experience and qualifications align with the job
requirements and why you believe you are a suitable candidate.
Additional Documents:

(if required)
"Check below if the post required additional documents"
– If applicable, include any additional supporting documents such as
certifications, licenses, or transcripts that are relevant to the
position.
Application Submission:
Choose one of the following methods to submit your application:
– Email: Send an email to the mentioned email address with the
subject line. Attach your resume, and any additional
documents as separate PDF or Word files.
– Online Application Portal: Visit provided website and navigate to the
Careers or Jobs section. Follow the instructions to create an
account or log in if you already have one. Complete the online
application form and upload your resume, and any additional
documents as specified.
Application Deadline:
– Ensure that your application is submitted before the specified
deadline. Late applications may not be considered.
TO APPLY for this particular job post:
Egis
Send CV or Mail to: Egis Announcing the availability of 4 vacant jobs in the State of Kuwait
Contact Number: +33 (0)1 39 41 40 00
Note: Make sure to use the contact number for sending job applications through the mentioned contact medium. Avoiding so may lead to application rejection. 
---
Related Jobs:
---
Disclaimer:
This Website is only for Service purposes. Not Related to any Consulting.
---
Related Keywords
#thendral Entertainment #Jobs Today #Job News #Vacancy #Job Opportunities #Apply Now #Apply Online #Job Openings #Top Companies #Latest Jobs #Explore Jobs #Government Jobs #Govt Jobs #Urgent Hiring #Job offers #Job Portal #career #Overseas Jobs #Abroad jobs #Jobs Abroad #career opportunity #Fresher Jobs #Overseas Recruitment #Job Post #Job Description #employment #Work from Home #Employee search #Job Search #Hiring #Required #Announces #New Job #Jobs for Experienced #Worldwide #Employee Required #Senior Accountant M/F  #Senior Project Manager (Design) M/F #Senior Commercial Manager M/F #Logistics Manager M/F
---
Follow Us on: