Bulgari Hotel and Resorts Announcing Top 10 Vacancies In Dubai 2023
Name of the Company: Bulgari Hotel and Resorts
Designation:
Residences –

Public Area Attendant

Bartender – Il Bar

Villa – Butler

L&D Coordinator

Suite Butler

Bulgari Internship

Concierge

Doorman

Bartender – Il Caffe

Assistant Manager – Il Caffe
How to Apply: https://lnkd.in/d6cmB7EM
Phone No: +971 4-777-5555
Website: https://www.marriott.com/en-us/hotels/dxbbg-bulgari-resort-dubai
Qualification: Degree in hotel management
Eligibility Criteria: experience in related field
---
Bulgari Hotel and Resorts
At Bulgari Hotel and Resorts, we believe in nurturing talent and empowering our employees to reach their full potential. Joining our team means becoming a part of a global luxury brand that values excellence and strives to exceed expectations.
---
Job Description(Bulgari Hotel and Resorts)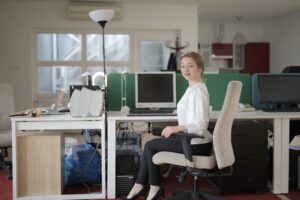 Residences – Public Area Attendant Maintain the elegance and charm of our residences, ensuring impeccable cleanliness and organization for our esteemed residents.
Bartender – Il Bar Craft exquisite cocktails and deliver exceptional beverage experiences at Il Bar, where sophistication meets innovation.
Villa – Butler Provide personalized and anticipatory service to our esteemed Villa guests, creating unforgettable moments of luxury and comfort.
L&D Coordinator Play a vital role in our Learning and Development team, supporting the growth and success of our talented employees.
Suite Butler Elevate the guest experience to new heights, tending to every detail and need for those staying in our luxurious suites.
Bulgari Internship Embark on a journey of learning and growth, gaining invaluable experience with one of the world's most prestigious luxury brands.
Concierge Be the ambassador of Bulgari hospitality, assisting guests with insider knowledge and curating their stay with exceptional recommendations.
Doorman Extend a warm welcome to our guests, embodying the first-class hospitality that Bulgari is renowned for.
Bartender – Il Caffe Create delightful moments through expertly crafted beverages at Il Caffe, where the aroma of excellence fills the air.
Assistant Manager – Il Caffe Assist in managing the operations of Il Caffe, overseeing a team dedicated to delivering exceptional coffee experiences.
---
How to Apply(Bulgari Hotel and Resorts)
To apply for this position, please follow the instructions below:
Resume/CV Submission:
– Prepare an updated copy of your resume or curriculum vitae (CV)
that highlights your relevant experience, skills, and qualifications.
– Ensure that your contact information, including your full name, email
address, and phone number, is included.
– Highlight how your experience and qualifications align with the job
requirements and why you believe you are a suitable candidate.
Additional Documents:

(if required)
"Check below if the post required additional documents"
– If applicable, include any additional supporting documents such as
certifications, licenses, or transcripts that are relevant to the
position.
Application Submission:
Choose one of the following methods to submit your application:
– Email: Send an email to the mentioned email address with the
subject line. Attach your resume, and any additional
documents as separate PDF or Word files.
– Online Application Portal: Visit provided website and navigate to the
Careers or Jobs section. Follow the instructions to create an
account or log in if you already have one. Complete the online
application form and upload your resume, and any additional
documents as specified.
Application Deadline:
– Ensure that your application is submitted before the specified
deadline. Late applications may not be considered.
TO APPLY for this particular job post:
Bulgari Hotel and Resorts
Send CV or Mail to: https://lnkd.in/d6cmB7EM
Contact Number: +971 4-777-5555
Note: Make sure to use the contact number for sending job applications through the mentioned contact medium. Avoiding so may lead to application rejection. 
---
Related Jobs:
---
Disclaimer:
This Website is only for Service purposes. Not Related to any Consulting.
---
Related Keywords
#thendral Entertainment #Jobs Today #Job News #Vacancy #Job Opportunities #Apply Now #Apply Online #Job Openings #Top Companies #Latest Jobs #Explore Jobs #Government Jobs #Govt Jobs #Urgent Hiring #Job offers #Job Portal #career #Overseas Jobs #Abroad jobs #Jobs Abroad #career opportunity #Fresher Jobs #Overseas Recruitment #Job Post #Job Description #employment #Work from Home #Employee search #Job Search #Hiring #Required #Announces #New Job #Jobs for Experienced #Worldwide #Employee Required #Bulgari Hotel and Resorts
---
Follow Us on: