Boutiqaat Announcing Top 2 Vacanies In Kuwait 2023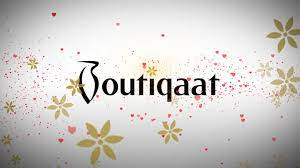 Boutiqaat, one of the leading e-commerce platforms in Kuwait, is thrilled to announce the availability of exciting job vacancies for the year 2023. As a trendsetter in the beauty and fashion industry, Boutiqaat offers a unique and dynamic work environment where creativity, innovation, and passion flourish.
---
Name of the Company: Boutiqaat
Designation: Brand Manager – Beauty & Senior Organization Development Specialist
Last Date to Apply: immediate
How to Apply:  Boutiqaat Now Hiring Brand Manager – Beauty & Senior Organization Development Specialist
Email ID: support@boutiqaat.com
Phone No: (+965) 22263400
Qualification: Minimum of 5 years experience
Eligibility Criteria:
Candidate should be welling to relocate to Kuwait.
Candidate should be able to communicate in both English and Arabic languages.
---
Boutiqaat
Boutiqaat is the Largest Social E-Commerce Platform in the Middle East for Men & Women, connecting them with premier Luxury Fashion & Beauty Brands. It is also the sole platform with a unique concept of linking Middle East's most influential celebrities to their fan base.
---
Job Description(Boutiqaat)
Brand Manager – Beauty
Job Description
carrying out market research related to beauty in order to keep up to date with customer trends, as well as trying to predict future trends
developing strategies and managing marketing campaigns across print, broadcast and online platforms to ensure that products and
services
meet customers' expectations and to build the credibility of brands
analyzing the success of marketing campaigns and creating reports
supervising advertising, product design and other forms of marketing to maintain consistency in branding
meeting with clients and working with colleagues across multiple departments (such as marketing assistants, marketing managers and chief marketing officers)
managing budgets and a team of junior assistants
organizing events such as product launches, exhibitions and photo shoots.
skills
Minimum of 5 years experience
Candidate should be welling to relocate to Kuwait.
Candidate should be able to communicate in both English and Arabic languages.
Analytical skills and attention to detail
An understanding of trends and an ability to respond to customers' wishes
Creativity and an ability to produce innovative and original ideas
Team working skills
The ability to manage and allocate budgets
Written and verbal communication skills
Experience with and an understanding of market research
Time and project management skills, including the ability to work on multiple projects at the same time
An ability to think strategically and come up with campaigns
Senior Organization Development Specialist
Tasks, Duties and Responsibilities:
Support the Organizational development manager in the design and delivery of OD and change management strategies, processes, policies and procedures and interventions that support boutiqaat to be a high performing organization through initiating initiatives which foster a high-performance culture, where valuing learning and continuous improvement are the norm.
Assist the Organizational development manager in determining the need to maintain, create, make redundant or reallocate any functions or roles to provide needed support and ensure that it is updated and properly supports the Boutiqaat mandates.
Support the Organizational development manager in the creation of roles and the development of job descriptions, job evaluation , grading system and salary structure for all the positions across Boutiqaat to ensure that proper and clear job accountabilities and job requirements are used and that all employees are well aware of their tasks.
Contribute to the restructuring of departments to increase efficiency and align activities with business objectives and increase cross-functionality and interdepartmental.
Document processes and present progress reports to executives and senior managers.
Create and implement programs and HR initiatives/activities at Boutiqaat in order to stimulate employee engagement therefore increase productivity and improve performance.
Identify and evaluate business initiatives to ascertain appropriate programs that meet company goals.
Contribute to the development of effective strategic planning methods and implementation of organizational effectiveness interventions.
Consult with management and head of departments to identify business processes and specific work situations requiring employees to better understand changes in policies, procedures, regulations, and technologies.
Implement the measurement methods that align performance management with organizational goals and further diagnose potential organizational problem areas.
Support specific performance improvement initiatives through the implementation of a new behavioral competency framework and 360-degree feedback process.
Analyze work productivity throughout Boutiqaat company by measuring workload analysis.
Follow up on the periodical performance appraisals and analyze the staff trainings.
Implement and update salary scale and titles for exiting employees.
Updating the organization chart and employee handbook depended on regulations.
Set and manage trainings processes (training needs assessment, recording, contact training providers to get plans , cost , arrange tailored programs, evaluations and needed actions).
Develop job descriptions for employees by perform job analysis questionnaire and meetings.
Implement and discusses annual manpower plan in additional to managing all recruitment process.
Plan, conduct orientation and induction program for newly hired employees.
Conduct exit interview for resigned employees, analyze the results and suggests corrective actions accordingly.
---
How to Apply (Boutiqaat)
To apply for this position, please follow the instructions below:
Resume/CV Submission:
– Prepare an updated copy of your resume or curriculum vitae (CV)
that highlights your relevant experience, skills, and qualifications.
– Ensure that your contact information, including your full name, email
address, and phone number, is included.
– Highlight how your experience and qualifications align with the job
requirements and why you believe you are a suitable candidate.
Additional Documents:

(if required)
"Check below if the post required additional documents"
– If applicable, include any additional supporting documents such as
certifications, licenses, or transcripts that are relevant to the
position.
Application Submission:
Choose one of the following methods to submit your application:
– Email: Send an email to the mentioned email address with the
subject line. Attach your resume, and any additional
documents as separate PDF or Word files.
– Online Application Portal: Visit provided website and navigate to the
Careers or Jobs section. Follow the instructions to create an
account or log in if you already have one. Complete the online
application form and upload your resume, and any additional
documents as specified.
Application Deadline:
– Ensure that your application is submitted before the specified
deadline. Late applications may not be considered.
TO APPLY for this particular job post:
Boutiqaat
Send CV or Mail to: Boutiqaat Now Hiring Brand Manager – Beauty & Senior Organization Development Specialist
Contact Number: (+965) 22263400
Note: Make sure to use the contact number for sending job applications through the mentioned contact medium. Avoiding so may lead to application rejection. 
---
Related Jobs:
---
Disclaimer:
This Website is only for Service purposes. Not Related to any Consulting.
---
Related Keywords
#thendral Entertainment #Jobs Today #Job News #Vacancy #Job Opportunities #Apply Now #Apply Online #Job Openings #Top Companies #Latest Jobs #Explore Jobs #Government Jobs #Govt Jobs #Urgent Hiring #Job offers #Job Portal #career #Overseas Jobs #Abroad jobs #Jobs Abroad #career opportunity #Fresher Jobs #Overseas Recruitment #Job Post #Job Description #employment #Work from Home #Employee search #Job Search #Hiring #Required #Announces #New Job #Jobs for Experienced #Worldwide #Employee Required #Boutiqaat # Brand Manager – Beauty #enior Organization Development Specialist
---
Follow Us on: