Aventus company Announcing Top 2 Vacancies in Qatar 2023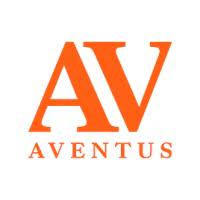 Name of the Company: Aventus company 
Designation:
Enterprise Security Architect
2.  Senior DFIR Analyst – Cyber ​​Security
How to Apply:  Job opportunities for Aventus Company 
Email ID: contacts@aventusgroup.com
Website: https://aventusgroup.com
Qualification:  Degree In related Field
Eligibility Criteria: Minimum 3 years experience in related field
---
Aventus company
We are a group of innovative digital loan providers leading the financial progress of European and Asian clients since 2009. To date, Aventus Group companies have issued more than €3B of loans. Currently, Aventus Group companies are successfully running businesses in 14 countries.
Our team makes measured choices to drive sustainable growth and profitable business results for 14 years in a row. More than 2000 dedicated professionals make a difference in the financial field by running digital transformation and developing unique FinTech platforms.
---
Job Description(Aventus company)
Enterprise Security Architect
Join our team as an Enterprise Security Architect and play a critical role in safeguarding our organization's information and technology infrastructure. As an experienced security professional, you will design and implement robust security solutions that protect our systems, data, and networks from evolving cyber threats. Your expertise in cybersecurity best practices, risk assessment, and compliance will be instrumental in maintaining a secure and resilient environment for our business operations. If you are passionate about cybersecurity and have a strong track record in architecting secure systems, we invite you to be part of our dedicated team.
2. Senior DFIR Analyst – Cyber Security
Are you a seasoned cybersecurity expert with a passion for incident response? As a Senior DFIR (Digital Forensics and Incident Response) Analyst, you will lead our efforts in detecting, analyzing, and responding to cybersecurity incidents. Your in-depth knowledge of cyber threats and advanced threat detection techniques will be crucial in investigating and mitigating security breaches promptly. Join our team and help fortify our defenses against cyber threats while contributing to a safer digital landscape for our organization and clients.
---
How to Apply(Aventus company)
To apply for this position, please follow the instructions below:
Resume/CV Submission:
– Prepare an updated copy of your resume or curriculum vitae (CV)
that highlights your relevant experience, skills, and qualifications.
– Ensure that your contact information, including your full name, email
address, and phone number, is included.
– Highlight how your experience and qualifications align with the job
requirements and why you believe you are a suitable candidate.
Additional Documents:

(if required)
"Check below if the post required additional documents"
– If applicable, include any additional supporting documents such as
certifications, licenses, or transcripts that are relevant to the
position.
Application Submission:
Choose one of the following methods to submit your application:
– Email: Send an email to the mentioned email address with the
subject line. Attach your resume, and any additional
documents as separate PDF or Word files.
– Online Application Portal: Visit provided website and navigate to the
Careers or Jobs section. Follow the instructions to create an
account or log in if you already have one. Complete the online
application form and upload your resume, and any additional
documents as specified.
Application Deadline:
– Ensure that your application is submitted before the specified
deadline. Late applications may not be considered.
TO APPLY for this particular job post:
Aventus company
Send CV or Mail to:  Job opportunities for Aventus Company 
Note: Make sure to use the contact number for sending job applications through the mentioned contact medium. Avoiding so may lead to application rejection. 
---
Related Jobs:
---
Disclaimer:
This Website is only for Service purposes. Not Related to any Consulting.
---
Related Keywords
#thendral Entertainment #Jobs Today #Job News #Vacancy #Job Opportunities #Apply Now #Apply Online #Job Openings #Top Companies #Latest Jobs #Explore Jobs #Government Jobs #Govt Jobs #Urgent Hiring #Job offers #Job Portal #career #Overseas Jobs #Abroad jobs #Jobs Abroad #career opportunity #Fresher Jobs #Overseas Recruitment #Job Post #Job Description #employment #Work from Home #Employee search #Job Search #Hiring #Required #Announces #New Job #Jobs for Experienced #Worldwide #Employee Required #Aventus company
---
Follow Us on: