Apryse  Announcing Top Vacancies In Kuwait  2023

Name of the Company: Apryse  Software company
Designation: Solutions Engineer
How to Apply: Apryse Now Hiring Solutions Engineer We are now hiring for a Hiring Solutions Engineer!!
Website: https://apryse.com/
Qualification: Degree in computer discipline
Eligibility Criteria: minimum 3years experience in related field
---
Apryse 
We focus on delivering better products; leveraging new ideas and new thinking that gives our clients an edge, keeping them a step ahead. Smarter, easier, faster. Made better. That's Apryse.
---
Job Description(Apryse)
 Solutions Engineer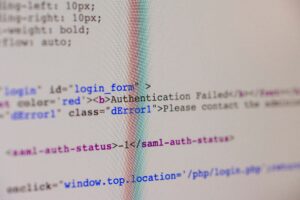 About the job
Description
We're looking for experienced Solutions Engineers to support prospective or existing customers in evaluating, testing and implementing Apryse's technology (SDKs) as part of our own products or services. This involves reviewing technical customer requirements as well as close collaboration with clients to provide effective and timely technical support and guidance throughout the evaluation phases, ensuring successful adoption of our technology.
Essentially, you will be an Apryse technology evangelist and an expert in unpacking, interpreting, and solving business requirements/pains with customers across a wide variety of industry verticals. You will be communicating closely with Apryse sales and product engineering stakeholders to ensure customer expectations align with licensing options and proposals.
The role is a great fit for a passionate developer who enjoys varied and deep customer facing engagement and wants to use their development knowledge/background to solve technical customer pains and drive their success.
Responsibilities
Provide product demonstrations, and assistance with demo version installations or beta implementations of Apryse's SDKs.
Proactive work with customers either via email or on calls to assess their current technical pains and scope out key technical requirements with regards to functionality, platforms and file formats customers need to support in their products or services via licensing from Apryse.
Collaborate closely with the sales and product engineering teams to review customer requirements and propose solutions that optimize value for both the customer and Apryse.
Provide customer feedback on requirements or usability of Apryse products to product engineering teams to align the Apryse product roadmap to meet market needs.
Debug customer application source code to diagnose and address any errors/bugs, or provide guidance in implementations.
Engage in Javascript and any other applicable programming languages ​​such as Java, C#, or C/C++ to develop and debug/support Apryse products.
Propose and adapt solutions as necessary to ensure appropriate support of all key customer stakeholders.
Manage all technical support tickets throughout the pre-sales process, and alert the Apryse sales team of potential risks to the sales opportunity.
Work with Apryse sales associates to enhance their product knowledge and technical acumen in their communication with clients.
Stay abreast of competitor solutions, electronic document standards, industry developments, trends and emerging technologies
---
How to Apply(Apryse)
To apply for this position, please follow the instructions below:
Resume/CV Submission:
– Prepare an updated copy of your resume or curriculum vitae (CV)
that highlights your relevant experience, skills, and qualifications.
– Ensure that your contact information, including your full name, email
address, and phone number, is included.
– Highlight how your experience and qualifications align with the job
requirements and why you believe you are a suitable candidate.
Additional Documents:

(if required)
"Check below if the post required additional documents"
– If applicable, include any additional supporting documents such as
certifications, licenses, or transcripts that are relevant to the
position.
Application Submission:
Choose one of the following methods to submit your application:
– Email: Send an email to the mentioned email address with the
subject line. Attach your resume, and any additional
documents as separate PDF or Word files.
– Online Application Portal: Visit provided website and navigate to the
Careers or Jobs section. Follow the instructions to create an
account or log in if you already have one. Complete the online
application form and upload your resume, and any additional
documents as specified.
Application Deadline:
– Ensure that your application is submitted before the specified
deadline. Late applications may not be considered.
TO APPLY for this particular job post:
Send CV or Mail to: Apryse Now Hiring Solutions Engineer We are now hiring for a Hiring Solutions Engineer!!
Note: Make sure to use the contact number for sending job applications through the mentioned contact medium. Avoiding so may lead to application rejection. 
---
Related Jobs:
---
Disclaimer:
This Website is only for Service purposes. Not Related to any Consulting.
---
Related Keywords
#thendral Entertainment #Jobs Today #Job News #Vacancy #Job Opportunities #Apply Now #Apply Online #Job Openings #Top Companies #Latest Jobs #Explore Jobs #Government Jobs #Govt Jobs #Urgent Hiring #Job offers #Job Portal #career #Overseas Jobs #Abroad jobs #Jobs Abroad #career opportunity #Fresher Jobs #Overseas Recruitment #Job Post #Job Description #employment #Work from Home #Employee search #Job Search #Hiring #Required #Announces #New Job #Jobs for Experienced #Worldwide #Employee Required #Apryse
---
Follow Us on: