ALKHANJAR GALLERY  Announcing Top Vacancies In Oman 2023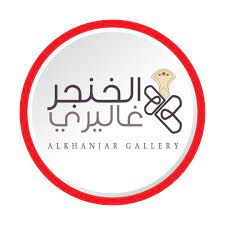 Welcome to Alkhanjar Gallery, a prestigious and renowned art institution in Oman. As we step into the year 2023, we are excited to announce several top vacancies that offer talented individuals the opportunity to be part of our esteemed team.
---
Name of the Company: ALKHANJAR GALLERY 
Designation: Driver employee required
Location: Muscat / Mabela Priority is given to residents of Mabela and the nearby areas
How to Apply: WhatsApp: 94229166
Email ID: zahran100@gmail.com
Phone No: WhatsApp: 94229166
Website: https://alkhanjargallery.com
Eligibility Criteria: Omanis only (males)
---
ALKHANJAR GALLERY
---
Job Description(ALKHANJAR GALLERY)
Driver employee required
We are a reputable and thriving company committed to delivering exceptional services to our clients. As part of our team, you'll be working in a dynamic environment where your driving skills and professionalism will be highly valued.
Job Responsibilities(ALKHANJAR GALLERY):
As our Driver Employee, you will be entrusted with various responsibilities to ensure the smooth and safe transportation of our clients and staff. Your duties will include, but are not limited to:
Safe Transportation: Safely and responsibly drive company vehicles, adhering to traffic rules and regulations at all times.
Client Service: Provide a high level of customer service, ensuring a comfortable and pleasant experience for our clients during their journeys.
Vehicle Maintenance: Regularly inspect and maintain the assigned vehicle, reporting any issues promptly to the designated authority.
Time Management: Manage time efficiently to ensure timely pick-up and drop-off of clients, as well as meeting scheduled appointments.
Adaptability: Be flexible to accommodate varying schedules and travel routes based on client needs.
Requirements(ALKHANJAR GALLERY):
To be considered for the position of Driver Employee, the following qualifications and skills are required:
Valid Driving License: A valid driver's license with a clean driving record is mandatory.
Experience: Proven experience as a driver with a history of reliability and punctuality is preferred.
Professionalism: Display a high level of professionalism, courtesy, and integrity while interacting with clients and colleagues.
Familiarity with Routes: Knowledge of local roads and routes in the area of operation is an advantage.
Communication Skills: Good verbal communication skills to interact effectively with clients and provide clear directions.
Benefits(ALKHANJAR GALLERY):
Working as a Driver Employee with us comes with the following benefits:
Competitive Compensation: We offer a competitive salary package commensurate with your experience and skills.
Job Stability: Enjoy the stability of a permanent position in a reputable company.
Career Growth: Opportunities for career advancement and skill development are available to dedicated and motivated employees.
Positive Work Environment: Be a part of a friendly and supportive team that values your contributions.
---
How to Apply(ALKHANJAR GALLERY)
To apply for this position, please follow the instructions below:
Resume/CV Submission:
– Prepare an updated copy of your resume or curriculum vitae (CV)
that highlights your relevant experience, skills, and qualifications.
– Ensure that your contact information, including your full name, email
address, and phone number, is included.
– Highlight how your experience and qualifications align with the job
requirements and why you believe you are a suitable candidate.
Additional Documents:

(if required)
"Check below if the post required additional documents"
– If applicable, include any additional supporting documents such as
certifications, licenses, or transcripts that are relevant to the
position.
Application Submission:
Choose one of the following methods to submit your application:
– Email: Send an email to the mentioned email address with the
subject line. Attach your resume, and any additional
documents as separate PDF or Word files.
– Online Application Portal: Visit provided website and navigate to the
Careers or Jobs section. Follow the instructions to create an
account or log in if you already have one. Complete the online
application form and upload your resume, and any additional
documents as specified.
Application Deadline:
– Ensure that your application is submitted before the specified
deadline. Late applications may not be considered.
TO APPLY for this particular job post:
ALKHANJAR GALLERY
Send CV or Mail to: WhatsApp: 94229166
Note: Make sure to use the contact number for sending job applications through the mentioned contact medium. Avoiding so may lead to application rejection. 
---
Related Jobs:
---
Disclaimer:
This Website is only for Service purposes. Not Related to any Consulting.
---
Related Keywords
#thendral Entertainment #Jobs Today #Job News #Vacancy #Job Opportunities #Apply Now #Apply Online #Job Openings #Top Companies #Latest Jobs #Explore Jobs #Government Jobs #Govt Jobs #Urgent Hiring #Job offers #Job Portal #career #Overseas Jobs #Abroad jobs #Jobs Abroad #career opportunity #Fresher Jobs #Overseas Recruitment #Job Post #Job Description #employment #Work from Home #Employee search #Job Search #Hiring #Required #Announces #New Job #Jobs for Experienced #Worldwide #Employee Required #ALKHANJAR GALLERY #Driver employee required
---
Follow Us on: