ACTS For Examining Soil & Engineering Materials Announcing Top Vacancies In Kuwait 2023
Name of the Company: ACTS For Examining Soil & Engineering Materials 
Designation: QC Engineer
How to Apply: ACTS For Examining Soil & Engineering Materials Now Hiring QC Engineer ACTS For Examining Soil & Engineering Materials Now Hiring QC Engineer!!
Email ID: infokuwait@acts-int.com
Phone No:+965 24922092
Website: https://acts-int.com
Qualification: Degree in Engineering Discipline
Eligibility Criteria: minimum 3 years experience in testing field
---
ACTS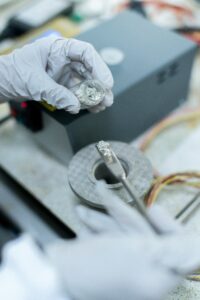 Since its establishment in 1996, ACTS has become a regional reference in construction consultancy services specializing in the materials and geo-engineering fields. ACTS currently operates throughout the Middle East, Africa, and Southeast Asia.
The company has witnessed a rapid expansion in its service offerings through five separate, yet complementary divisions: Testing, Inspection, Certification, Engineering Services, and Knowledge & Education.
---
Job Description(ACTS)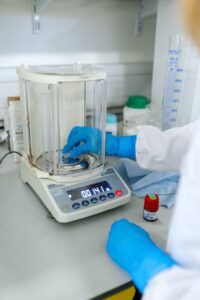 QC Engineer
We need to hire Immediately Evaluation of Fresh and Hardened Concrete properties
– Evaluation of Aggregates, Cement, Admixtures and other Construction Materials Properties
– Testing procedures of construction materials
Conduct and review processes and trials for Mix Design of Concrete
– Inspect concrete structures, and assess the defects and damages of concrete
– Quality Control and Quality Assurance on Construction Sites
– Inspect and evaluate Ready Mixed Concrete Facilities
– Propose and review procedures for mixing, transportation, placing, pumping, consolidation, finishing,
curing, protection, jointing and formwork of concrete
– Evaluate and review precautions and provisions in extreme weather
Job Type: Permanent
Ability to commute/relocate:
Kuwait City: Reliably commute or plan to relocate before starting work (Required)
---
How to Apply(ACTS)
To apply for this position, please follow the instructions below:
Resume/CV Submission:
– Prepare an updated copy of your resume or curriculum vitae (CV)
that highlights your relevant experience, skills, and qualifications.
– Ensure that your contact information, including your full name, email
address, and phone number, is included.
– Highlight how your experience and qualifications align with the job
requirements and why you believe you are a suitable candidate.
Additional Documents:

(if required)
"Check below if the post required additional documents"
– If applicable, include any additional supporting documents such as
certifications, licenses, or transcripts that are relevant to the
position.
Application Submission:
Choose one of the following methods to submit your application:
– Email: Send an email to the mentioned email address with the
subject line. Attach your resume, and any additional
documents as separate PDF or Word files.
– Online Application Portal: Visit provided website and navigate to the
Careers or Jobs section. Follow the instructions to create an
account or log in if you already have one. Complete the online
application form and upload your resume, and any additional
documents as specified.
Application Deadline:
– Ensure that your application is submitted before the specified
deadline. Late applications may not be considered.
TO APPLY for this particular job post:
ACTS
Send CV or Mail to: ACTS For Examining Soil & Engineering Materials Now Hiring QC Engineer ACTS For Examining Soil & Engineering Materials Now Hiring QC Engineer!!
Contact Number: 
Note: Make sure to use the contact number for sending job applications through the mentioned contact medium. Avoiding so may lead to application rejection. 
---
Related Jobs:
---
Disclaimer:
This Website is only for Service purposes. Not Related to any Consulting.
---
Related Keywords
#thendral Entertainment #Jobs Today #Job News #Vacancy #Job Opportunities #Apply Now #Apply Online #Job Openings #Top Companies #Latest Jobs #Explore Jobs #Government Jobs #Govt Jobs #Urgent Hiring #Job offers #Job Portal #career #Overseas Jobs #Abroad jobs #Jobs Abroad #career opportunity #Fresher Jobs #Overseas Recruitment #Job Post #Job Description #employment #Work from Home #Employee search #Job Search #Hiring #Required #Announces #New Job #Jobs for Experienced #Worldwide #Employee Required #ACTS
---
Follow Us on: