ABYAT Announcing Top Vacancies In Kuwait 2023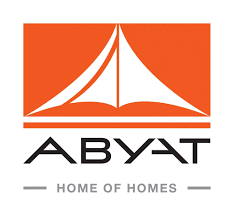 Name of the Company: ABYAT 
Designation: Sales Officer
How to Apply:  ABYAT job opportunities 
Phone No:+965 1848 000
Website: https://www.abyat.com
Qualification: Any Degree
Eligibility Criteria: Minimum 2 years retail experience, must be in the home furnishing or finishing sectors
---
ABYAT
Founded in 2005, ABYAT is one of the leading GCC companies specialized in finishing and furnishing materials. It has opened many showrooms in the GCC markets in Kuwait and Kingdom of Saudi Arabia Dhahran, Riyadh, and Jeddah.
Before entering a new market, ABYAT set a clear goal to achieve: Offering integrated home furniture solutions and modern, high-quality products at reasonable prices. That's why ABYAT has worked hard to understand customers' needs, aspirations and tastes to meet all their requirements under one roof and within comfortable, spacious showrooms. ABYAT puts a team of experts to its customers to ensure the highest quality standards are met to provide the best after-sales services.
---
Job Description(ABYAT)
1. Sales Officer
About this post
At Abyat, it's all about the customer! As a Sales Executive, you will be an essential part of Abyat's sales team, whether in the Tiles, Bathroom, Lighting or Furniture departments. There, you will be one of the most important people on the ground, providing the best and most efficient service in the market.
responsibilities
As Abyat Sales Officer
Ensure your department is neat, priced and stocked to give customers a positive shopping experience.
Act as an expert on a range of home furnishing solutions, products and services such as home furnishings, tiling, lighting and bathroom fixtures to inspire, inform and help the customer to make the right purchase.
Achieve your monthly sales targets.
Looking for opportunities for self-development and career advancement.
skills
Your values ​​reflect those of Abyat.
2 years retail experience, must be in the home furnishing or finishing sectors
Must have experience in the home furnishing or finishes sector (tiling, bathroom, lighting).
Quickly learns new technology.
good conversationalist.
Focuses on results and achieving personal business goals. Shows an understanding of the importance of the customer.
---
How to Apply(ABYAT)
To apply for this position, please follow the instructions below:
Resume/CV Submission:
– Prepare an updated copy of your resume or curriculum vitae (CV)
that highlights your relevant experience, skills, and qualifications.
– Ensure that your contact information, including your full name, email
address, and phone number, is included.
– Highlight how your experience and qualifications align with the job
requirements and why you believe you are a suitable candidate.
Additional Documents:

(if required)
"Check below if the post required additional documents"
– If applicable, include any additional supporting documents such as
certifications, licenses, or transcripts that are relevant to the
position.
Application Submission:
Choose one of the following methods to submit your application:
– Email: Send an email to the mentioned email address with the
subject line. Attach your resume, and any additional
documents as separate PDF or Word files.
– Online Application Portal: Visit provided website and navigate to the
Careers or Jobs section. Follow the instructions to create an
account or log in if you already have one. Complete the online
application form and upload your resume, and any additional
documents as specified.
Application Deadline:
– Ensure that your application is submitted before the specified
deadline. Late applications may not be considered.
TO APPLY for this particular job post:
ABYAT
Send CV or Mail to:  ABYAT job opportunities 
Contact Number:  +965 1848 000
Note: Make sure to use the contact number for sending job applications through the mentioned contact medium. Avoiding so may lead to application rejection. 
---
Related Jobs:
---
Disclaimer:
This Website is only for Service purposes. Not Related to any Consulting.
---
Related Keywords
#thendral Entertainment #Jobs Today #Job News #Vacancy #Job Opportunities #Apply Now #Apply Online #Job Openings #Top Companies #Latest Jobs #Explore Jobs #Government Jobs #Govt Jobs #Urgent Hiring #Job offers #Job Portal #career #Overseas Jobs #Abroad jobs #Jobs Abroad #career opportunity #Fresher Jobs #Overseas Recruitment #Job Post #Job Description #employment #Work from Home #Employee search #Job Search #Hiring #Required #Announces #New Job #Jobs for Experienced #Worldwide #Employee Required #ABYAT
---
Follow Us on: