A Real Estate company Announcing Top Vacancies In Oman 2023
Welcome to [Real Estate Company], a leading name in Oman's real estate industry. As we approach the year 2023, we are excited to announce a range of top vacancies in Oman. If you are looking for rewarding career opportunities in the fast-paced and dynamic world of real estate, this is the perfect chance to join a reputable and thriving organization.
---
Designation: Accountant
How to Apply: hr.recruitment.re21@gmail.com
Qualification: Bachelor in Accounting, Finance or relevant degree, Additional certification (CPA or CMA) is a plus
Eligibility Criteria: Omani & Female Only,2 years + of work experience as an Accountant
---
A Real Estate company
---
Job Description(A Real Estate company)
accountant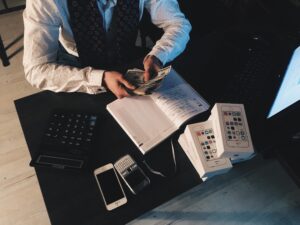 Seeking a detail-oriented Accountant to join our team. As an essential part of our financial department, you'll handle financial records, analyze data, and ensure compliance with accounting standards. Join us now and be a key player in our financial success. Apply today!
Requirements(A Real Estate company):
Omani & Female Only
Job descriptions:
Manage all accounting transactions
Prepare budget forecasts
Reconcile accounts payable and receivable
 Ensure timely bank payments
Ensure checks are deposited on time
Communicate effectively with clients to be aware of
any delay in checks and installation payment
 Reinforce financial data confidentiality and conduct
database backups when necessary
Comply with financial policies and regulations
Job Requirements & Skills(A Real Estate company):
2 years + of work experience as an Accountant
Excellent knowledge of accounting regulations and procedures
Advanced MS Excel skills
Experience with general ledger functions
Strong attention to detail and good analytical skills
 Bachelor in Accounting, Finance or relevant degree
Additional certification (CPA or CMA) is a plus
---

How to Apply(A Real Estate company)

To apply for this position, please follow the instructions below:

Resume/CV Submission:

– Prepare an updated copy of your resume or curriculum vitae (CV)

that highlights your relevant experience, skills, and qualifications.

– Ensure that your contact information, including your full name, email

address, and phone number, is included.

– Highlight how your experience and qualifications align with the job

requirements and why you believe you are a suitable candidate.

Additional Documents:

(if required)

"Check below if the post required additional documents"

– If applicable, include any additional supporting documents such as

certifications, licenses, or transcripts that are relevant to the

position.

Application Submission:

Choose one of the following methods to submit your application:

– Email: Send an email to the mentioned email address with the

subject line. Attach your resume, and any additional

documents as separate PDF or Word files.

– Online Application Portal: Visit provided website and navigate to the

Careers or Jobs section. Follow the instructions to create an

account or log in if you already have one. Complete the online

application form and upload your resume, and any additional

documents as specified.

Application Deadline:

– Ensure that your application is submitted before the specified

deadline. Late applications may not be considered.

TO APPLY for this particular job post:

A Real Estate company

Send CV or Mail to: hr.recruitment.re21@gmail.com

Note: Make sure to use the contact number for sending job applications through the mentioned contact medium. Avoiding so may lead to application rejection. 

---

Related Jobs:

---

Disclaimer:

This Website is only for Service purposes. Not Related to any Consulting.

---

Related Keywords

#thendral Entertainment #Jobs Today #Job News #Vacancy #Job Opportunities #Apply Now #Apply Online #Job Openings #Top Companies #Latest Jobs #Explore Jobs #Government Jobs #Govt Jobs #Urgent Hiring #Job offers #Job Portal #career #Overseas Jobs #Abroad jobs #Jobs Abroad #career opportunity #Fresher Jobs #Overseas Recruitment #Job Post #Job Description #employment #Work from Home #Employee search #Job Search #Hiring #Required #Announces #New Job #Jobs for Experienced #Worldwide #Employee Required #A Real Estate company #Accountant

---

Follow Us on: